BUILDING PEST INSPECTION MELBOURNE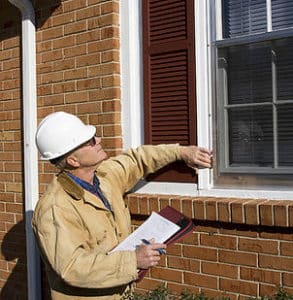 Building House Inspections Melbourne
Building House Inspections are a Melbourne based building inspection company performing pre purchase building house inspections throughout all of Melbourne and suburbs.
We are registered with the VBA and have been conducting inspections for many years. We have helped many happy clients over the years into giving them peace of mind that there purchase has been free of any unforeseen problems
Pre purchase building inspections conducted by building house inspections will help you to identify any hidden defects that may currently exist as well as informing you of any structural defects that may be present.
The inspection report will have photos as well as locations of all the minor/major defects as well as advise as to the cost to rectify, its very well worth the small cost to give you security that all is well.
BUILDING HOUSE INSPECTIONS inspectors will inspect
They will inspect all the internal areas of the house ,look at all surfaces, ceiling, walls, cornices looking for any structural issues, they will look at the flooring condition of every room whether there is any bounce or any movement that needs more investigating.
The architraves and skirting boards are inspected for any termite damage and whether there is any dampness or mould that may be present.
The bathrooms are inspected and tested for any leaking issues, any plumbing defects, is the water leaving in a timely manner from basins or is there evidence of blockage.
The shower tiling and surrounds are looked at and inspected for any issues with the sealant ,any cracks on shower bases ,all tapware operating as required.
Are the shower screens intact with no breakages noted, the ventilation is checked as well as inspecting again for any termite damage, as termites love bathrooms
The inspection of the subfloor is probably the most important inspection as well as the roof space as these areas not many people can go into to inspect the condition.
With the sub floor we inspect for any stump damage, bearers and studs are ok and whether there is evidence of any dampness in the soil, many a house I have inspected to find water damage in this area affecting the floor boards as well as presenting conditions which are conductive to termite infestations.
The roof space is inspected to see whether the structural roof members are still in good condition and whether they comply with the building code, the insulation is inspected as is all lighting and wiring .
Drainage is looked at and the roof is inspected looking for any damage to the tiling/metal deck and looking at the flashings as well as gutters and downpipes .
There are over 1000 items that are inspected during our inspections which can last anywhere between 1 hour to 2 hours depending on size of property and the amount of defects present.
As you can see its well worth the small cost to have your pre purchase inspected by building house inspections.
We recently inspected a house in a Melbourne suburb of Bayswater only to identify that sections of the bearers and floor joists in the sub floor were badly rotten from the water emanating from the shower base above and required urgent rectification firstly by a plumber and also by a carpenter.
There were other defects with rotten retaining walls and no insulation to the roof space, although these defects are not structural they have the potential to cause you a lot of headaches in the future to any prospective buyer.
We never reveal our inspection details to the real estate agent as you are our client and once we email you the report usually the same day then you are entitled to do what you wish as they belong to you.
Our client once we finished the inspection above was in a position to either accept out inspection defects in report, walk away from the contract or re negotiate a better price.
The client re negotiated a better contact price saving himself a few thousand dollars so he was the winner in the end so the building inspectors fee of $500 became a wise investment.
Never buy a property without a full Building inspection conducted by a VBA Registered Building Practitioner it just not worth it
Ring George for more information on 0402 198 639